Annual Dinner and Prize-giving season 2023
The Annual Dinner and Prize-giving was held this year at Haggs Castle Golf Club on Friday 6th October. Over 100 players, officials and guests gathered to enjoy the social evening.
This year's league winners Fereneze were presented with the Brand Putter, having had a great season winning 8 out of 9 of their matches. The trophy was accepted by Past Captain Peter Boyd.
Finishing in the low position on the league table, East Renfrewshire collected the Wooden Spoon.
Prize winners included Gordon Sangster (Presidents Cup), Willie MacMillan (Players Cup), George Campbell (Players Cup Officials), Norrie Gibson (Connor Salver) and Grant Beaton (Player of the Year).
Guest Speaker this year was Bobby Shaw who did an excellent job of entertaining the audience with his unique brand of humour.
We would like to thank all the staff at Haggs Castle, especially Tracy, Ashley and Scott for helping to make this a very memorable evening.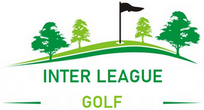 Congratulations to Glasgow GC on winning both the Boundary Bell and the Inter Cities Cup
For all the details switch to our dedicated site here