Congratulations to Fereneze Golf Club
With week 9 matches now complete, it's congratulations to Fereneze Golf Club who are winners of this season's league. They completed their league campaign in style with a win over East Renfrewshire, the match being played at Pollok. The club last won the league in 2010 and 13 years has been a long wait to reclaim the title.
The team this year has been a great mix of regular players blended with youngsters joining from their very successful Fleming Watson team. The result has yielded a superb 8 wins and only 1 defeat in the campaign to date, with total of 40 points.
Meanwhile at the bottom end of the table it was a night of drama for both Cathcart Castle playing against Williamwood, and East Renfrewshire playing against Fereneze - both teams desperately trying to avoid "winning" the Wooden Spoon.
With both ties evenly poised and looking like draws, East Renfrewshire went down in their final game, while Cathcart Castle snatched a late win in theirs to ensure the WS would make the journey to Loganswell. With both teams having had a relatively poor season, this thrilling finish to the season means ER pick up the Spoon they last held 5 years ago.
In second place in the league were Bonnyton, winners in 2021 and in third place Haggs Castle the 2019 champions.
It's been another great year in the league and we look forward to the Annual Dinner in October being held this year at Haggs Castle.
Player of the Year
Grant Beaton of Bonnyton is this year's Player of the Year. Grant has had a superb season in the league and has won all of his games, giving him a 46 point total and 100% record.
In second place is Jack Crawford of Williamwood on 41 points, his 2 draws making the difference. In third place is Brendan McKenna of Pollok on 33 points. See the final table placings here
Presidents Cup
The Presidents Cup will be held at Fereneze Golf Club on Thursday 27th July. The top points players from each club will compete for the trophy.
The final placings may be viewed here
Players Cup 2023
The BPL Players Cup was held at Williamwood Golf Club on Sunday 28th May.
The results are as follows:
Scratch
1 Willie MacMillan 68
2 Jack Crawford 70
3 Martin Myers 72
Handicap
1 Harry Hutchison 67
2 Steven Gray 73
3 Scott Turnbull 73
Officials Cup
1 George Campbell 71
Congratulations to the winners, cups and vouchers will be presented at the Annual Dinner in October.
Past Captains Outing 2023
The Past Captains Outing was held at Pollok Golf Club on Wednesday 7th June starting at 12.45pm.
The popular Stableford competition drew a good field of 33 players.
The golf course was in excellent condition. The weather was perfect with bright sunshine and a gentle breeze.
Congratulations to the winner of the Connor Salver, Norrie Gibson of Cowglen who shot a Stableford score of 40 points.
In second place was Jim Wilson of Cathcart Castle with 37 points BIH, and third was Ricky Webster of Haggs Castle also with 37 points. Ian McArthur of Fereneze picked up 4th place with 36 points.
Many thanks to Pollok Golf Club for their hospitality and courtesy of the course.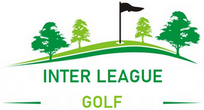 Congratulations to Glasgow GC on winning both the Boundary Bell and the Wee Boundary Bell
For all the details switch to our dedicated site here